Hawaiian Spearfisher


SOLID BRONZE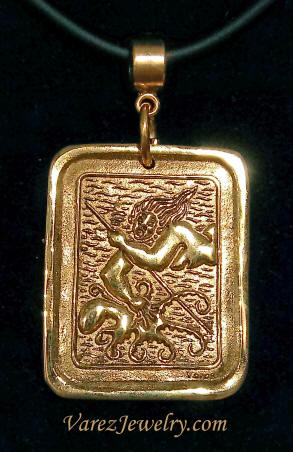 Story: A Hawaiian Free Diver spearfished a Hee ( Octopus ) and grabbed it ready to come back up to the surface of the ocean.

Hawaiian Spearfisher


SOLID COPPER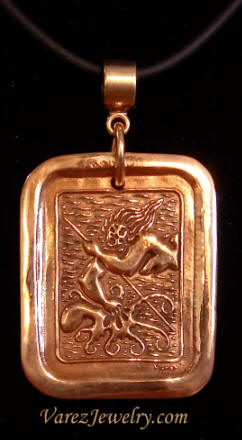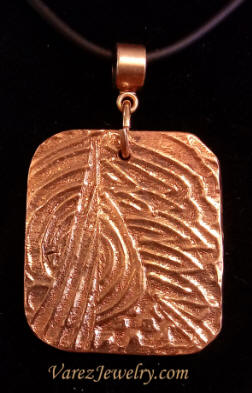 All Handmade Pendants are available in Sterling Silver, Vermeil, 24K over Bronze, Natural Bronze or Natural Copper
FREE SHIPPING TODAY FREE GIFT BOX TODAY
---
Hawaiian Diver / Freediver / Spearfisher

Story:


Fishing was an ancient art in Hawaii, an art that was very important to the Hawaiian beloved chiefs in olden times, and a favorite art taught to their sons by the parents. The ocean provided an abundance of food, including deep-water ahi, aku and ulua, and enormous variety of shore fish, shellfish and limu (seaweed). Hawaiians caught Octopus ( Tako) and other fish with simple bamboo poles and an `opae (shrimp) or crab as bait. They also used hand woven beautiful olona nets of various size that could be used as throw nets. They even were such great fisherman that they caught fish by hand, which is a method called "hahamau, that requires great skill and patience.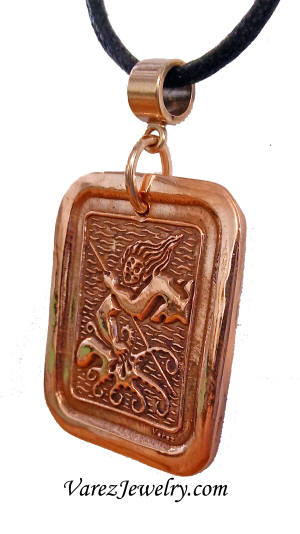 Description:

This amazingly handsome Hawaiian Spearfisher Pendant is handmade one at a time in our Rainforest Studio in Volcano, Hawaii, next to Hawaii Volcanoes National Park. No two pendants are exactly alike. A truly unique gift from a unique place for a unique person....



Thi
s Spearfisher / Diver Pendant is available in heavy 24K Gold over solid Bronze, Natural Solit Bronze, or Solid Copper.



We include a beautiful chain ( choose from 18", 20", 22", 24" or 26"), as well as your choice of a FREE Deluxe Gift Box. ( * see chain details below ).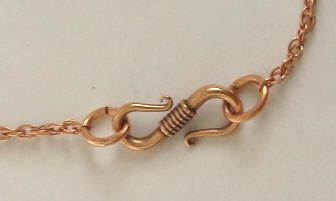 #V00103K - Hawaiian Spearfisher Pendant - Heavy 24K Gold over Bronze
Dimensions:

#V00103B - Hawaiian Spearfisher Pendant - Natural Solid Bronze
Dimensions: 28mm wide x 36mm tall


#V00103C - Hawaiian Spearfisher Pendant - Solid Copper

Dimensions: 28mm wide x 34mm tall

* as each piece is handmade, sizes are approx., and slight variations are normal.


To order, please make your selections below
and submit your billing and shipping information via the standard order process. We will personally confirm your order, and your credit card won't be charged till it is ready to ship. If you have any questions, please feel free to call us anytime at 808-985-8827. Thank you for your interest in the Dietrich Varez Collection of Wearable Art!