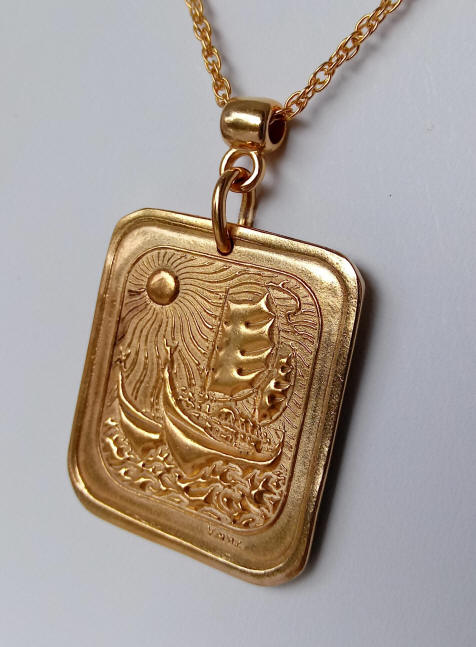 Above shon in 24K Gold over Solid Jewer's Grade Bronze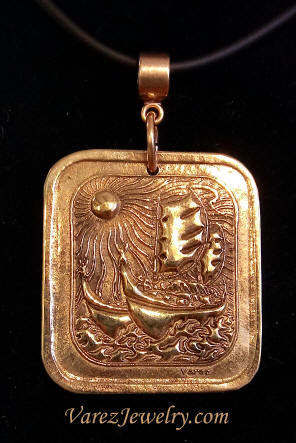 "Honaiakea"


Pele's Hawaiian Double Hull Canoe


SOLID BRONZE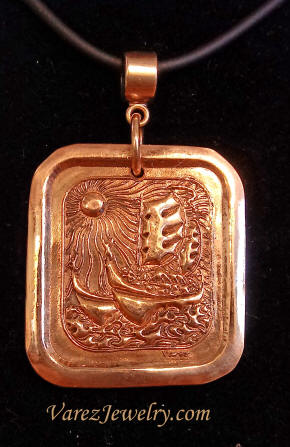 Honaiakea
Pele's Hawaiian Double Hull Canoe
SOLID COPPER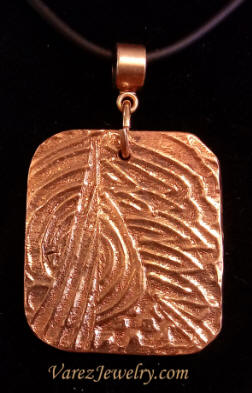 Each piece of Varez Wearable Art has a
one-of-a-kind hand-sculpted back that is unique to
each peace. No two are exactly alike. This gives
each creation a wonderful textured feel and some
people might sometimes just wear the back
design to the front. So it is like getting even two pieces
of wearable art.

Available in Sterling Silver, Vermeil, 24K over Bronze, and Copper
FREE SHIPPING TODAY FREE GIFT BOX TODAY
Honua-i-akea
Pele's Hawaiian Double Hull Canoe
---

Story:

Pele, boarded her double hull canoe "Honua-i-akea", and set sail for their new home. Pele took passage in the canoe with her little sister and accompanied by her brothers Kamohoali'i, Kānemilohai, Kāne'āpua and others, and arrives at the Hawaiian Islands by way of the northwestern shoals. .... Click Here to read more about Pele .....


Description:
A perfect gift for anyone having a special connection with Hawaiian Double Hull Canoes. If you like the story of Pele and her canoe Honaiakea or you have been following the travel of the Hokulea around the world, this pendant will be perfect for you. The Hawaiian double hull canoe represents the travel to a new place in life, the strive for better things, and overcoming the hardships along the way. Traveling a distance across the oceans is not an easy task, just like life itself can have storms and rough seas. But when you reach your destination, good things will come.

This elegant pendant is handmade and available in SOLID BRONZE or SOLID COPPER. Made one at a time no two are exactly alike. Hand-sculpted and fired in Coconut Ash on top of the only active Volcano in the United States, "Hawaii Kilauea". This magical place of creation is surrounded by hot lava and lush green rainforests. A truly unique place inspiring to create unique art.

PRICING:

925 Sterling Silver

/ $ 225.00

SALE / Reg. $265.00

VERMEIL - 24K Gold over solid 925 Sterling Silver / SALE: $240 / Reg. $290

24K Gold over Jeweler's Grade Bronze / SALE: $185 / Reg. $225
Dimensions: 32mm wide x 36mm tall

Jeweler's Grade Natural Bronze / SALE: $155 / Reg. $185
Dimensions: 32mm wide x 36mm tall

Jeweler's Grade Natural Copper / SALE: $155 / Reg. $185
Dimensions: 30mm wide x 35mm tall

* as each piece is handmade, sizes are approx.and slight variations are normal.

To order, please make your selections below and submit your billing and shipping information via the standard order process. We will personally confirm your order, and your credit card won't be charged till it is ready to ship. If you have any questions, please feel free to call us anytime at 808-985-8827. Thank you for your interest in the Dietrich Varez Collection of Wearable Art!

| | |
| --- | --- |
| | |
| | |
| Quantity: | |
| | |
| | |